Williston Racial Equity Partnership Seeks Steering Committee Members
The Williston Racial Equity Partnership aims to identify, address and make repair for the ways in which racism has and continues to impact those who live, work and recreate in Williston. The Partnership Steering Committee is seeking individuals to join in this effort.
Monthly Film Discussion Group NEW!
Thursday, February 25, 2:00 pm. Love to watch and discuss movies? Join our new monthly film group. Watch a film at home and then join us for an online discussion! For our first film we'll watch Empire of the Air: The Men who Made Radio. Please register here and you will receive a zoom link to the meeting the week of the program.
Girls Who Code Club
Mondays, March 8-May 17, 4-5pm via Zoom. Let's use computer science to change the world! Meet each week with a group of supportive peers to solve real world problems you care about through code. All skill levels welcome, but experience coding in Scratch is preferred as a prerequisite. We will be building a chatbot using Python or a website using HTML/CSS. GWC welcomes any member who wishes to join the Girls Who Code mission regardless of gender identity. Please register here to receive the Zoom link. Capacity limited. The sign up is for all of the dates of the event. Open to youth in grades 6-8. Learn more about Girls Who Code: www.girlswhocode.com
Book Clubs @DAML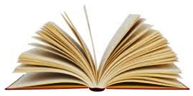 The Library has a number of book group offerings including, Brown Bag, New Perspectives, BYOB (Bring Your Own Book) and Cook the Book. At this time the book groups are meeting online via Zoom. To see more information please click on the "Book Clubs" option on the top menu.
Crafts and Kits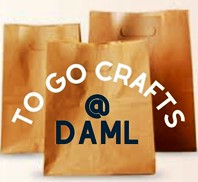 Looking for the current crafts, kits and programs in a bag for adults and youth? Check out the new menu option "To Go Crafts" on the very top menu bar for the current offerings.
Online Guided Meditation
Fridays, through March, 12:30-1:00pm. Take a break from your day to reconnect to your peaceful body and breath. Join us for a short guided meditation session via Zoom. If you would like to join us, please email This email address is being protected from spambots. You need JavaScript enabled to view it. and we will send you an invitation to the Zoom meeting.
Preschool Story Time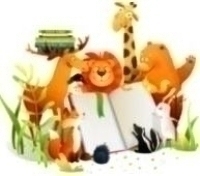 Tuesday, March 2nd & 16th 9, 9-9:30am via Zoom. Join one of our youth librarians for story time. Geared towards preschoolers but all are welcome! March 2nd -- Colors of the Rainbow. March 16th --Magical Creatures. Register for each story time to receive the Zoom link.
Kids Meditation: Mindful Moments with Maryellen
Wednesdays, 1:15-1:45pm. Join us for a moment of peace with Maryellen Crangle as she guides children ages 8-14 through a 15-minute meditation. To receive a Zoom link, please email This email address is being protected from spambots. You need JavaScript enabled to view it. with the subject line "Mindful Moments" and your child's age and first name. Parents may join alongside their children during the program.